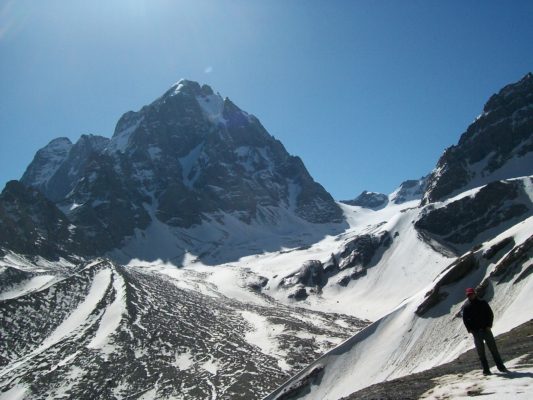 A holiday in Himachal Pradesh offers a refreshing treat to everyone. For nature lovers, there are numerous things to do and places to visit. If you like temples, there are beautiful and awe inspiring historic temples; fairs and festivals connected to the temples.
For people who like culture and local activities, you will not be disappointed, and if you are adventure freak, Himachal Pradesh has a lot of adventure sports.
How can a place which has alluring attractions for everyone, disappoint trekking enthusiast? Well, Himachal Pradesh has some of the best and delightful trekking trails which you must not miss.
The awe-inspiring beauty, snow clad mountain peaks, tinkling streams of beautiful rivers and enchanting trails, Himachal Pradesh has it all. With all the amazing attractions, it is no wonder that it offers trekking bonanza to the trekkers.
Very close to the Greater Himalayan and Zanskar range, the delightful and scenic beauty of the place has mighty mountains which stand straight majestically.
In Himachal Pradesh there are four important mountain ranges. These ranges run parallel to one another and make fascinating valleys and passes which offer superb trekking conditions. The passes on the mountain ranges and their connection with the valleys make it perfect for the trekkers to enjoy trekking.
In Himachal there are almost twenty four passes on the Dhauladhar, around twelve on the Pir Panjal range and approximately ten in the Great Himalayan range which reaches into the Zanskar valley. Due to the changes in the snow line of the four great mountain ranges, the level of mercury is low in the state.
No doubts, there are regions where the temperature is high during summers, but the majority of trekking spots fall in the region with cold temperature. So, if you want to trek in Himachal Pradesh, the most important thing which you must keep in your mind is that it can be too cold.
So, avoid trekking during winters, because the cold temperature will be unbearable. I will recommend you to plan a trekking trip during the best season, which is- June to October.
GD Star Rating
loading...
Himachal Pradesh A Trekkers Paradise

,