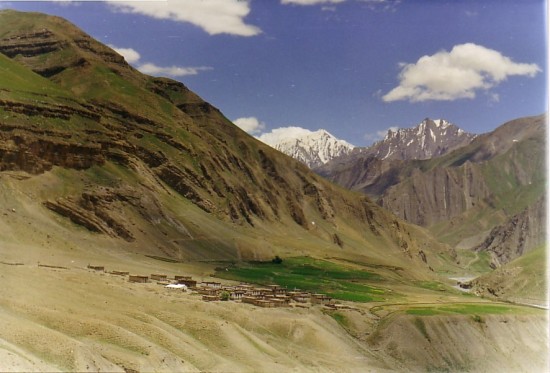 Located in the laps of Himalayas, there is the stunning mountain pass, Pin Parvati, Himachal Pradesh. It is one of the most spectacular treks in Himachal Pradesh and if you are a trekking enthusiast, you must take it at least once in your life.
It is said that the natural splendor of Pin Parvati trek beyond comparisons. In fact some trekkers claim that no other trekking trail matches the natural beauty of this one.
The trek was first discovered in 1884, by an Englishmen. Since then, each year many trekkers tread on this difficult trek. Since, this is a difficult trek not only in terms of climatic confutation's, but locations also.
So, I will recommend you to take a guide if you are a first timer. The trek covers Spiti via Pin to Parvati valley in Kullu. There are beautiful flowers, waterfalls, glaciers and the view is awe inspiring.
It is recommended to visit the Pin Parvati between May to September, because, rest of the months the route is closed because of snow. This trek covers the route from Parvati Valley in Kulu to the Pin valley in Spiti, because of this reason, it is called, Pin Parvati Pass.
This trek covers beautiful panoramic views and it also covers the Buddhist region. The famous Ki Gompa and Tabo monastery will come in your way, so make sure to visit both of the spiritual marvels.
GD Star Rating
loading...
Spectacular Treks and Stunning Mountains of Pin Valley Spiti

,