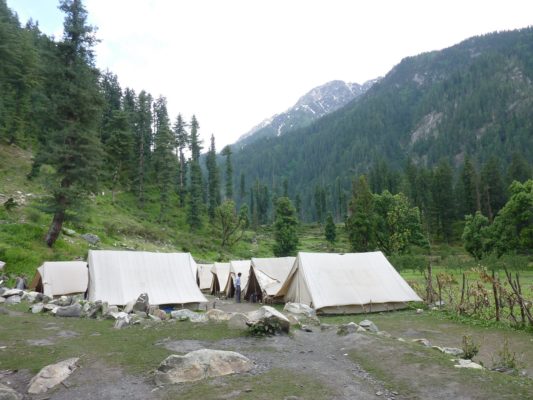 The state of Himachal Pradesh is blessed with natural splendor and there are plenty of attractions for tourists. Adventure sports and trekking in the beautiful trails are included in the attractions.
Sar Pass is an amazing trekking trail full of natural splendor. Located in the wonderful Pin Parvati valley, Kulu District of Himachal Valley it is a popular attraction for trekking enthusiasts.
Sar means a lake in the local language. During the trek, one crosses Tila Lotni to Biskeri Ridge, and passes a beautiful snow covered lake, from where the name of the trek originated. The Sar trek trail comes in the Shivalik range and it is covered by refreshing forests, snow covered mountains, beautiful streams and waterfalls.
Nature and adventure lover tourists believe that it is a paradise on earth. To trek the Sar Pass, I will suggest you to take Kasol as your base. The natural splendor, climate and lush green sceneries make it a great place to trek.
Best time to go for the exciting trek is between April to June, when the climate is absolutely promising and there are no hassles. I will recommend you to take four camps to finish your trek.
Starting from Guna Pani to Fual Pani, you can further trek to Zirmi and make the last camp to Tilalotni before reaching Sar Pass. While trekking down, I will advise you to trek down till Manikaran through the Biskeri and Bhandak Thach route which is amazingly enthralling.
GD Star Rating
loading...
Natural splendor of the Sar Pass hiking Trail

,