God definitely created Himachal Pradesh with the best creative brush. With each stroke, he made an epitome of natural splendor and it makes Himachal Valley a great place to holiday. Apart from temples, romantic vibes and great architecture, Himachal Valley offers great options for adventure. So, if you are looking for adventure, there are many place to enjoy trekking in Himachal. The flawless mountain ranges, awe-inspiring flora and fauna and jaw dropping waterfalls offers great trekking experience. Most of hiking and trekking enthusiasts try the mountain terrains of Himachal to check their strength and capabilities. June to September is the best time to do trekking in Himachal. There are many Adventure packages available which makes the experience hassle free.
As already mentioned, Himachal Pradesh has many enthralling treks, here's a list of few amazing treks which are charming as well as challenging. Scroll down and check out:
Baralacha-Chandertal Trek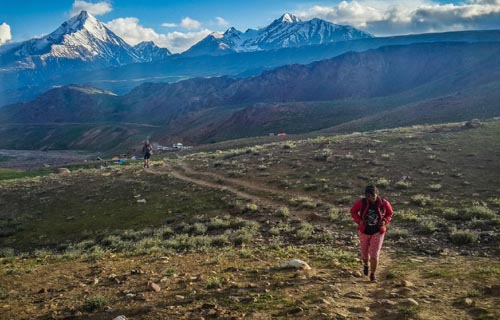 Chandertal, also known as the Moon Lake is located at a height of 4270 m above the sea level. The best time to do this trek is April to October and it takes around four days to reach Chandertal from Baralacha. This trek is an easier one and it offers beautiful and magnificent view.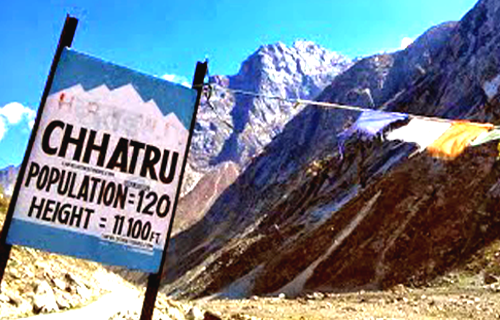 If you want to do trekking in Manali, you can start with the moderate on the level of difficulty, Hampta Pass trek. It starts from Manali and ends at Lahaul. On the route you can see majestic oak wood trees, tal and graceful walnut trees and the charming plants and flowers. Best time to do this trek is from May to October.
Triund Trek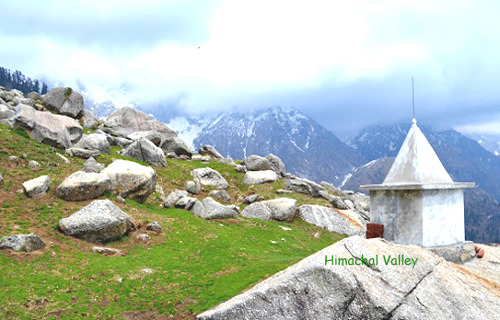 Easy on body and highly refreshing, Triund trek is a short one and it is on the Dhauladhar ranges. It starts from Dharamkot and the view throughout the route is highly enchanting. Best time to make a visit is August to October.
Malana Trek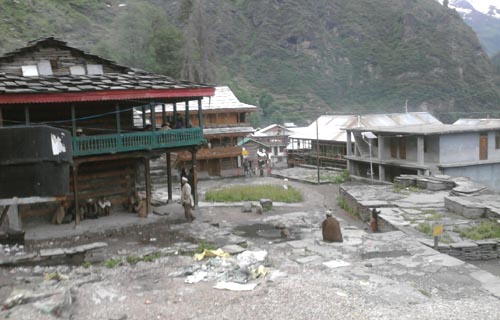 Malana Trek is a popular one among Indians as well as foreigners. People make a visit to Malana to see the culture of the ancient tribe of the place which is one of the world's oldest democracies. At a height of 3029m, you can have a view of mesmerizing Dhauladhar, Hanuman Tibba and Ghalpo peaks. Best time to make a visit is April to October.
Friendship Peak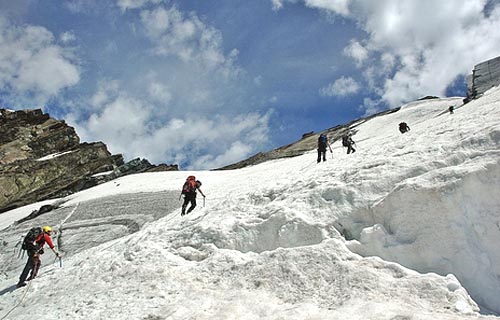 Even if you have a little experience of mountaineering, you will easily do this trek which is in the Pir Panjhal range. Located at a height of 5,289m, this trek is done during July to October.
Beas Kund Trek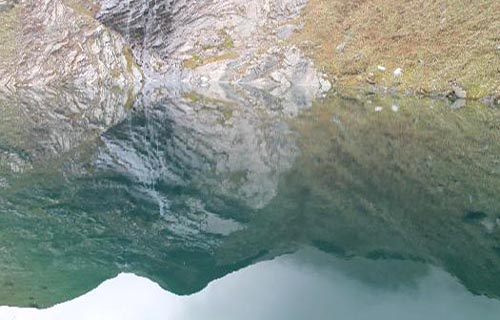 Popular among trekkers, the Beas Kund trek is one of the amazing option for trekking in Manali. It starts from Dhundi and crosses Bakkarthach which is a gorgeous place to sit, relax and soak in the beauty of nature. Located at an altitude of 3352 m, it is one of the best treks for adventure seekers who are on a short trek.
Mani Mahesh Lake Trek
Located at an elevation of 4080 m, this is one of the most popular one for pilgrims looking for Trekking in Himachal. It is believed that Lord Shiva created Mani Mahesh and it is the second famous trek after Mansarover in Tibet for the Hindus. There are many Hotel Packages for pilgrims as well as non-pilgrims available for this trek.
GD Star Rating
loading...
Top places for trekking in Himachal Pradesh

,