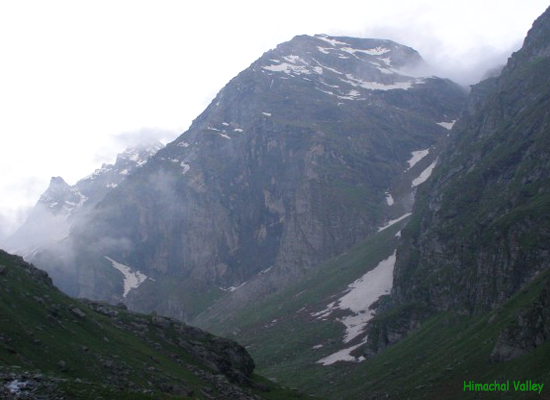 When it's time to go for Trekking in Himachal, one of the popular spot for it which comes to the mind in first shot is Inder Killa in Manali. The trekkers who are going for trekking for the first time, for them in special orientation session are conducted for Mountaineering techniques and trek route.
Since I was with my friends who all are trekking enthusiasts it was an easy trail. It was the month of October last year and I with five of my friends visited this mesmerizing place. It took us ten days to cover the entire trek and the energies spent there were worth it.
If you are an avid trekker, you can cover it up in seven days also but we wanted to enjoy the beauty of the entire trail which was lush green and enchanting so we took ten days. The scenery is breath taking and if you are a photographer this trek in Himachal is a bounty.
Easy and comfortable, Inder Killa trek will add memorable experiences in your life. The trek will take you to another world where you can actually feel and talk to nature. Since we all were quiet tired of the city life and we were looking for an abode to a tranquil holiday, Inder Killa trek made our trip amazing.
Panoramic views, trees around and the sound of chirping birds was just too fabulous. If you are fit and you want to explore the Himalayas, this trek in Himachal is one of the best.
Tourists in large number visit Inder Killa for trekking purpose. This excellent trek route leads to one of the most beautiful valleys very close to Manali and it affords spectacular views the Himalayan peaks.
This trekking route fits for any moderate trekker who is reasonably fit and energetic in nature. So it's time now to get set go to enjoy the nature's beauty at Inder Killa. June to October season is considered as the best time for this trekking.
I was acquainted with the place so we took the entire trekking journey our self, but if you are new to Himachal Pradesh or Manali, I will recommend you to take a package guided tour. It will keep you free from the stress and you will enjoy your holiday in Himachal without any tension.
GD Star Rating
loading...
Trekking in Inder Killa: A memorable experience

,