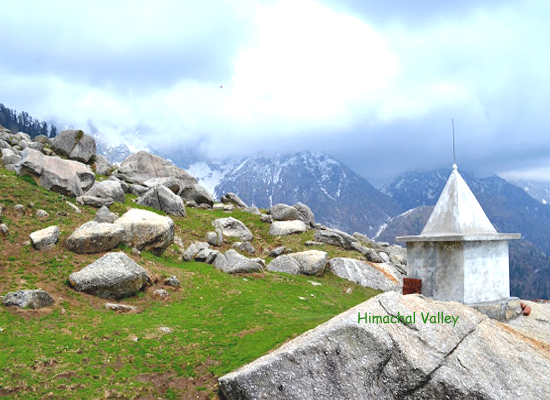 If you are an avid trekker and you want to feel the adrenaline rush, you must not miss the Triund Glacier trek. It is the best Triund Trek. The reasons why this trek is possibly the best is that apart from the breathtaking views that you are given at 2827 meters above sea level, it is also a friendly trek where you can enjoy the best of flora and fauna.
So in order to touch the clouds you don't need to be a frost bitten here and it makes this trek a popular one. Dharamsala, being so close to the starting point of this trek with the Dalai Lama's, the Buddhist leader, base also makes for a popular and great start point. The start point is 1km from McLeodganj in Bhagsunag which are both in Himachal Pradesh.
From Bhagsunath, which is located at a height of 2500 meters above the sea level, you will have to climb up on your foot. Before starting the trek, I will recommend you to take the blessings from the Bhagsunag temple. It is indeed a beautiful temple.
Gradually this trek winds up into a ridge. Depending upon the trekking trail you select, the destination is located at seven to eight kilometers. I will recommend you to take the Bahl and Gunnadevi trail which is famous and quiet interesting. Carry some necessary stuff like water and some easy snacks while you take this three to four hours long trekking trail.
Once you have reached the Triund glacier where lush green view give way to snow capped mountains of Dhauladhar. Here you are free to enjoy the clouds floating around like candy floss and feel like cherubs in a Disney movie frolicking around near the top of the world.
Take in all the beauty and enjoy a tea at 2827 meters above sea level while marveling at why a government outpost is required in such a remote corner of the world.
I would suggest going back into Mcleodganj instead of your base camp. After resting your bones this little hill station full of history standing 1700 meters above sea level has a Church built in 1852 as well as being steeped in Buddhist and Hindu culture. To take it all in we suggest one day of town trekking before you try another trek maybe?
GD Star Rating
loading...
One of the best adventure trek in the world: Triund Trek

,