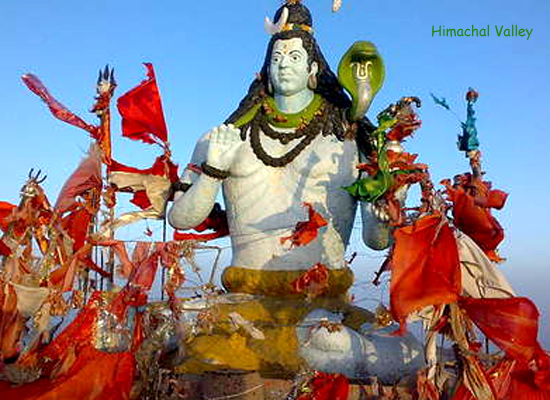 Churdhar trek takes you to the highest peak of the Shivalik mountain ranges at 3691 meters above sea level but this is not why you should go. You should go because this trek whilst being moderate to difficult climb rewards you in the beauty it provides you as you trek through the 1500m climb from Nohradhar which is 16 kms from the peak.
Norhadhar can be reached from Sirmour 14km, Sarahan 14km and Chopal 8km by bus. This peak is set in bountiful beauty of nature that is the Churdhar sanctuary and at the end you will surely say this was by far the best trek you have had while trekking in Himachal Pradesh even if it is your first time!
This sanctuary is one of the newest in Himachal and in India. Churdhar peak will pull you to it as it has done to generations of those from Shimla, Sirmour and Solan ditricts of Himachal due to the Shiv temple there which is highly revered and deep belief in his powers will surely have an effect on you too.
Churdhar is a Holy Place of Lord Shirgul Maharaj, Mahasu Devta (Chureshwar Maharaj). It is highly recommended that you leave time for this holy place as its tranquility will refresh your mind and soul and will keep you going even when you leave Himachal Pradesh.
Although for those who are very fit this trek can be finished in one day for the nature lover in all of us we suggest a more leisurely trail taking in the animals in the park including the famous musk deer that roam freely while saving yourself from the Langur, Black bear and Leopard.
This place is snow covered for most of the year it is best to avoid the rainy seasons and the seasons we would recommend is really April-June and October – November.
This trek will make you not want to leave Himachal and it is an idea to set it half way into your vacation to Shimla or just use it as a quick 3 day interlude when life at the office is just getting too much.
GD Star Rating
loading...
The beautiful, bountiful and nature-full trek: Churdhar Trek

,