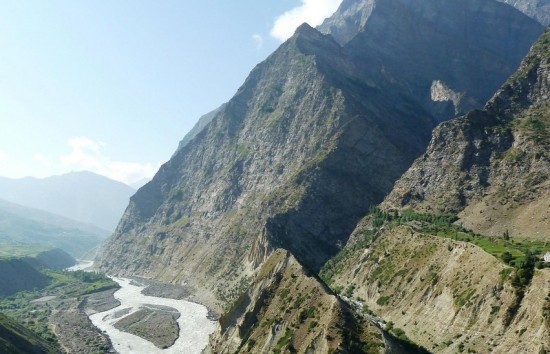 Udaipur trek is a challenging and difficult trek although after it is over it gives you immense satisfaction. While we were trekking places in Himachal, we started with this trek from the green valleys of Udaipur in Himachal Pradesh. It is one of the best among the various trekking places in Himachal. We covered a very rugged landscape comprising of the Zanskar valley. This is one of the most exotic treks that lets you cross the Ladakh from Himachal region.
We had a full trek of 22 days crossing two passes in the region. Visiting various trekking places in Himachal is an ideal opportunity to retire from the humdrums of busy city life for sanctity and peace of mind. We also get to know the flora and fauna in the natural surroundings. We had chosen a stretch of time between November and February for trekking places in Himachal Pradesh.
The maximum height that we reached was 5040 meters. This trek was difficult and so my advice to new trekkers is an experience in trekking is an absolute necessity before you venture out on this trek.We crossed Bharmaur, Hadsar, Manimahesh and we covered a 13 kms trek on our way. On day 3 while trekking places in Himachal Udaipur, we reached Kugti village and covered the Kugti pass thereafter. Thereafter we crossed the Khardu Shansa village and the Raape village the next day and from there we reached Udaipur by jeep. At Udaipur we visited the temples of Trilok Nath and Mrikula Devi Temple and finally reached Manali via Rhotang Pass.
The natural beauty of these trekking places in Himachal Pradesh was so various that they seemed to change every day. The trekking experience of this awe inspiring trail of Udaipur was like a meditation. By the end of it our soul was drenched with the mesmerizing splendor and mystical aura of the place. We are thoroughly acquainted with the trekking places in Himachal but this was; once in a lifetime trekking experience! The journey was adventurous but it was highly influenced with the spiritual powers and while coming back our mind was awakened and soul was in the hang of Nirvana.
Boom Shankar!
GD Star Rating
loading...
Udaipur trek, the awakening of Nirvana for a trekker's soul

,