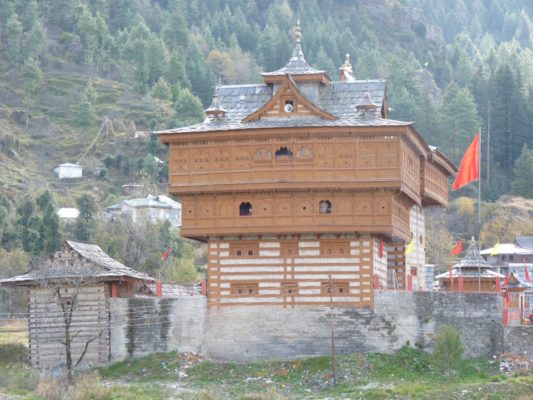 The land of deities, Himachal Pradesh is considered as an amazing hill station which is famous for its temples. There are countless small and big temples in Himachal Pradesh. There are legendary folklores associated with each of the temples. Most of the temples in Himachal have ancient past and there are many folklores related to the temples.
Interestingly, there are fairs and festivals connected to all the temples in the Land of Gods. These festivals have their special significance in the local life of the places where the temples are located.
The brilliant architecture of the temples speaks for the historic significance of the places. Each year thousands of tourists visit these temples to see the architectural laurels.
It is also believed that most of the temples of Himachal Pradesh have some association with the prehistoric legends and there are some supernatural blessings in these temples. At present, there are more than two thousand temples in state.
Out of all the temples of the state, there are few temples which we cannot leave unattended here.
Naina Devi Temple: There is a myth connected to this temple, that Devi Sati's eye fell at the place and hence the temple, Naina Devi, was built. It is located in the Bilaspur district of Himachal Pradesh.
Jawalmukhi Temple: Located in Kangra District of Himachal Pradesh, Jwalamukhi or Maa Jwala Ji temple is a popular temple among tourists. Jawalamukhi means mouth of flames. According to the temple history, it is said that Sati's tongue fell here.
Chintpurni Temple: Dedicated to Mata Chintpurni also known as Chhinnamastika Devi is located in Una District. There is an idol of Maa Durga without a head in this temple. It is among the popular temples of the state where thousands of devotees come each year.
Baijnath Temple:  Dedicated to Siva Vaidyanatha, which means Lord of the physicians, Baijnath temple is located in the Kangra district of Himachal Pradesh.
Laxmi Narayan: The Laxmi Narayan Temple is an abode of six temples which are in the complex of the main temple make one of the oldest as well as largest temples of the state.
Bijli Mahadev: A popular attraction among tourists and locals, Bijli Mahadev is located on the top of a hill in the Kullu district of Himachal Pradesh.
Hadimba Temple: One of the most popular temples of Himachal Pradesh, the Hadimba Temple is located in Manali. It is homage to Devi Hadimba, who was the wife of Bhim.
Renukaji Temple: Built in the memory of Maa Renuka ji, this temple is located near Renuka Lake, in Sirmaur District of Himachal Pradesh.
GD Star Rating
loading...
Temples in the Lands of Deities, Himachal Pradesh

,