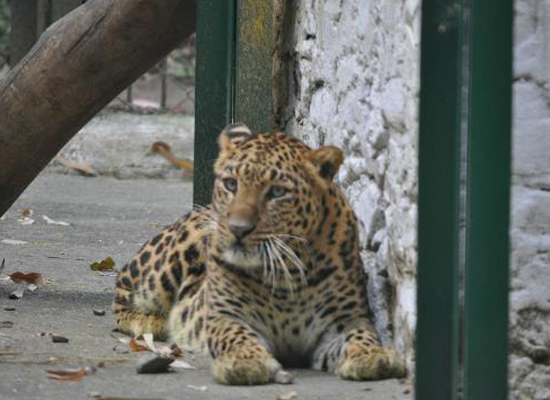 Often known by different names like adobe of God, adobe of snow, mini Switzerland of India, a paradise on earth, etc., Himachal Pradesh is deemed one of the most alluring destinations for general tourists, honeymooners, adventure enthusiasts and nature lovers alike. But this mountainous state in the Northern Part of India also has something more for visitors as well.
Himachal Pradesh is also globally renowned for its wildlife, thanks to the presence of various wildlife sanctuaries and two national parks along with tiger reserves in the state wherein a large number of mammal, animal and bird species are housed.
For those who want to explore the rare and exotic wildlife and floral species in India, Renuka Wildlife Sanctuary is the perfect junction for wildlife lovers. Sirmour District of Himachal Pradesh, India, owns the pride of having Renuka wildlife sanctuary. Enclosed within the mixed deciduous forest and dry Sal forest as well as a mixed crop of small to medium-sized trees mainly comprising of Anogeissus, Carrie, Cordia, Khair, Lucinea, Shisham and Terminalia, the sanctuary spreads across a total area of about 402.80 kms.
The area is comprised of the sacred Renuka Lake, Renuka Reserve Forest, an aviary, the Lion Safari and Renukaji Mini Zoo, which is the oldest Zoo in the state. Renuka wildlife sanctuary, despite its small size, has a lot to offer the wildlife enthusiasts.
The park harbors several species of deer like chital, sambhar, spotted deer and barking deer. The reserve also accommodates a large number of other animals including leopard, jackal, hare, jungle cat, palm civet and porcupine. The fauna of the area also includes threatened khaleej pheasant, red junglefowl, drongos, blue jay, black partridge, bulbul, coots, hill crow, scarlet minivet, green pigeons as well as the geese along with other aquatic bird species.
Situated at a distance of 40 km from Nahan, the sanctuary is well connected by the network of roads and easily approachable from Chandigarh or Dehradun. The beautiful Renuka Lake and temple of Renukaji and her son Lord Parshuram attract visitors from far and near.
Visit the wildlife sanctuary in Renuka and have a memorable holiday in Himachal with your family, while being close to the Mother Nature and getting a chance to explore the exotic wildlife. For a relaxing travel in Himachal and for an intimate rendezvous with rich flora and fauna, Renuka wildlife sanctuary is a perfect place. So, get all set ready for a thrilling holiday in Himachal Pradesh and have the privilege of exploring the bird watcher's paradise.
GD Star Rating
loading...
Renuka Wildlife Sanctuary

,