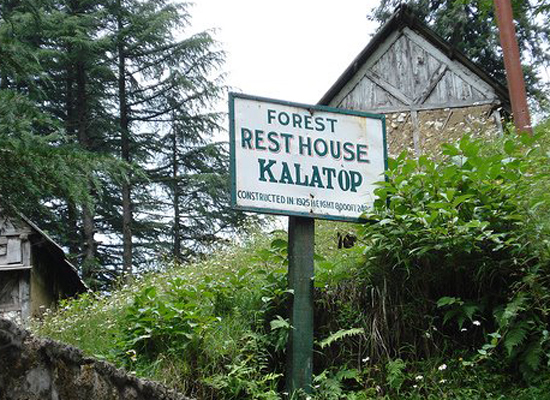 The North Indian state of Himachal Pradesh is often labeled as the naturally rich paradise on earth with plenty of wildlife. A large number of tourists visit Himachal Pradesh to see various rare wildlife species of Western Himalayas and the magnificence of nature in the region's parks and sanctuaries.
Chail wildlife sanctuary is a major attraction located in the Solan district of Himachal Pradesh. The sanctuary attracts thousands of national and foreign wildlife lovers to come and explore the rare and endangered species of birds and animals wandering around in their natural habitat.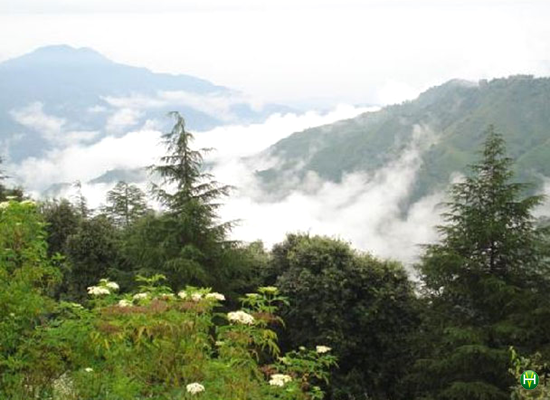 Built in the year 1976, Chail wildlife sanctuary is spread across the Himalayan slopes at varying altitudes of 701-2,408 m and occupies an area of 110.00 square kilometers. It is located at a distance of 3 km from Chail, which was the summer retreat of Maharaja of Patiala and currently is a popular hill station.
The region is mainly dominated by pine and oak forests and the slopes of the sanctuary are covered with lush green grasslands. The sanctuary is also home to several endangered species of wildlife animals and birds.
Some of the most spotted animal species of the reserve includes sambar, goral, Himalayan black bear, barking deer, spotted deer, wild boar, common langur, flying squirrel, Indian porcupine and European red deer, which was introduced in the sanctuary some 100 years ago by the then Maharaja of Patiala, Bhupinder Singh.
Apart from this, a large number of birds of pheasant family like cheer pheasants, kalij pheasants, koklass, red junglefowl and peafowl can be seen in the higher altitudes of the park. Chail has the Chir Pheasant Breeding and Rehabilitation Center, and it also boasts of the world's highest cricket ground, located 7500 feet above sea level.
For those who want to add some adventure to their summer holiday in Himachal Pradesh, wildlife sanctuary in Chail is a perfect destination to explore. Tourists from inside the country and the world as well flock to this place even in winters lured by its beautiful snow-clad peaks and rich green slopes. The place offers various adventurous activities such as trekking, angling and bird watching.
The rich collection of flora and fauna in Chail along with trekking trails and mesmerizing environment naturally attracts tourists seeking adventure, sightseeing and relaxing holiday in Himachal. So, in order to make your holiday in Himachal more adventurous and interesting, come and explore Chail wildlife sanctuary which remains opened all round the year.
GD Star Rating
loading...
Chail Wildlife Sanctuary

,