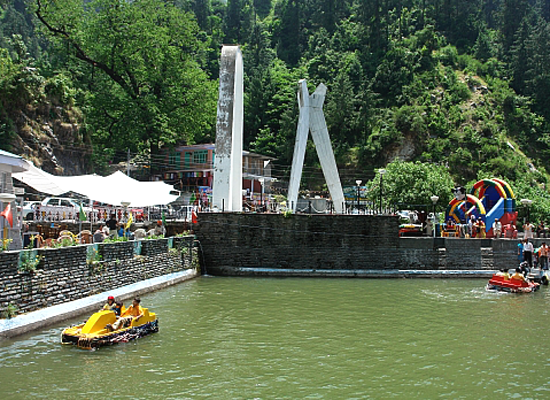 Spread over five hills- Kathalagh, Potreyn, Terah, Bakrota and Bhangora, Dalhousie is an astounding hill station in Chamba district of Himachal Pradesh, India. With its marvelous forest trails overlooking vistas of forested hills, enchanting waterfalls, spring & rivulets, Dalhousie virtually is a paradise on earth.
Background
Dalhousie was established in 1854 by Lord Dalhousie, the viceroy of India at British Raj time, to serve as a summer capital for Brits. But in 1910 a high magnitude earthquake rocked Dalhousie, and Shimla took its place as the summer retreat for Britishers, military officials and soldiers. In 1966, Dalhousie became a part of Chamba district. Today, this small town is one of the very busy hill stations in Himachal Pradesh thronged by worldwide tourists both in summer and winter seasons, mainly during snow fall.
Geography
Dalhousie town is situated at 6000-9000 feet above sea level. Dalhousie is surrounded by the serene Pir Panjal range of snow-capped peaks, and varied vegetation, including pines, deodars, oaks and flowering rhododendron, that cover an area of about 14 sq km.
What Makes It a 'Paradise on Earth'
Established in British Raj, Dalhousie still retains much of its charm. This old small town houses a large number of Victorian style bungalows and mansions as well as charming Scotish and Victorian structures, including churches. This hilly terrain is blessed with the snow white Dhauladhar ranges, the enchanting river Ravi, wooded meadows and snow-capped hills, these altogether make the city's environment calm and spectacular.
Places of Interests in and Around Dalhousie
Panchpula: Situated at a distance of 3 km from Dalhousie, it is a picturesque tourist spot popular for its gushing streams.
Churches: The four churches in Dalhousie are St. Francis church at Subhash Chowk, St.John's Church at Gandhi Chowk, St. Andrew's Church and St. Patrick's Church at Balun.
Kalatop: Only 5 km from Dalhousie, Kalatop is a wild life sanctuary that is a home to various species of flora & fauna and Himalayan black bear.
Dainkund: At an altitude of 2,745 m, this tall peak offers a spectacular view of the hills, with the rivers Ravi, Beas and Chenab threading down to the plains.
Best Season
In order to enjoy the scenic beauty of Dalhousie to its fullest, one must visit this hill region between the months of March and September.
Those who are planning calm and relaxing Holiday in Himachal can opt for Dalhousie as their tourist destination. Several tourism agencies in this state are offering such tempting holiday packages that prompt travelers plan their Holiday in Himachal. With proper planning and relevant information you can make your Holiday in Himachal memorable!
GD Star Rating
loading...
Dalhousie- A Superb Place for Relaxing and Sightseeing

,