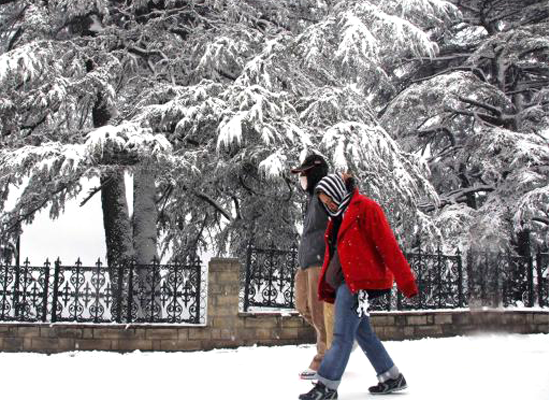 How about spending some romantic time together just after your wedding in the surrounding filled with nature, love and serenity? All newlyweds wish to enjoy the most cherished days of their life with their spouse in a completely picturesque but quite place where no one else disturbs them.
The panoramic state of Himachal Pradesh boasts some of the most scenic destinations that are perfect for newlywed couples seeking the most romantic honeymoon.
The exotic locales, captivating tourist spots together with the lofty snow-capped peaks, perennial mountain streams, fast-flowing rivers and fascinating scenery make Himachal one of the most desired places for honeymoon.
Honeymoon in Manali
Situated in the Himalayas, Manali is a beautiful hill station in Himachal. Surrounded by dense forests, fruit-laden orchards, beautiful caves, Hindu temples and the Tibetan monasteries, Manali is the ideal destination to celebrate your union and to know each other better. Honeymooning in Manali also gives you an opportunity to enjoy paragliding and skiing with your partner in the enchantingly beautiful snow laden mountains of Solang Valley and Rohtang Pass. For an ideal honeymoon, couples can visit Manali during the months of April to June and between the months of September and November.
Honeymoon in Chamba
Chamba is another calm hill station in Himachal Pradesh that is hit among honeymoon couples. By choosing Chamba as their honeymoon destination, couples get a wonderful chance to view the magnificent Shivalik ranges while enjoying a peaceful honeymoon vacations.
Honeymoon in Lahaul & Spiti
Lahaul & Spiti are ideal destinations for newly married couples as the calm hilly regions and surroundings filled with some exotic beauty in nature's solace make a pleasant setting for couples to celebrate honeymoon. New couples can spend some idyllic time in the most panoramic locations in Lahaul & Spiti.
Apart from the aforementioned, there are various other famous hill stations in Himachal Pradesh such as Kufri, Dharamshala, Dalhousie, Bharmour, Khajjiar, Chail, etc. which are ideal for honeymooning. Spending time in these locations can make your Honeymoon in Himachal the most memorable experience in your life. The serene landscape of these locations is more than enough to add an extra glitter to your Honeymoon in Himachal Pradesh.
If you got just married and planning to enjoy your Honeymoon in Himachal, it is going to be a right decision for you. The time spent in this northern state of India will surely add the sparkling bliss to your memories that you will cherish for lifetime.
GD Star Rating
loading...
Three Quiet Romantic Honeymoon Destinations in Himachal

,