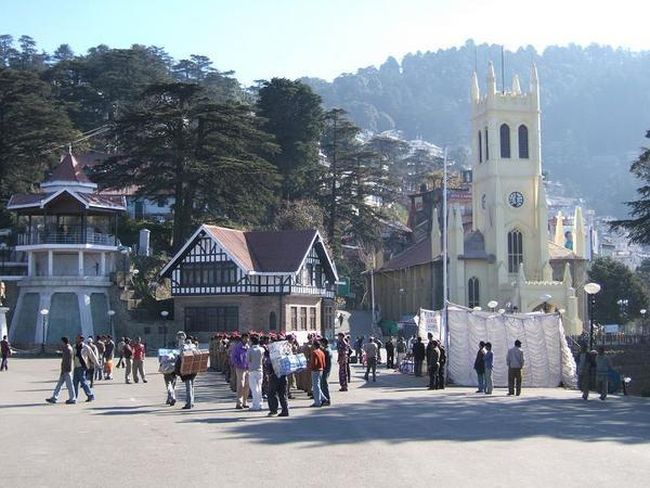 Panoramic landscapes, picture perfect sceneries, amazing architecture and blessed with the splendid beauty of Mother Nature, Himachal Pradesh is a hot spot for tourists. The snow capped mountains, pleasant weather, interesting things to do and amazing activities make Himachal a refreshing place to soak in during holidays. Here I have mentioned few important places of tourist interest in the state. Have a look!
Shimla:
The capital city of the state, Shimla offers charming weather, British inspired architecture, beautiful landscapes and amazing forests. There is the famous Ridge, Christ Church, Mall Road, Jakhu Temple, scandal point, IIAS and Historic Railway to mention a few.
Kullu Manali:
Kullu Manali, offer peaceful and tranquil beauty. One of the most popular holiday spots in Himachal Pradesh, the place offers amazing activities. You can challenge your nutty side with the adventurous activities or imbibe the splendor of the place. The mesmerizing forests and Beas River flowing through is, adds the special something to the beauty of the place.
Dharamsala and McLeod Ganj:
The holy abode of spiritual leader, Dalai Lama, McLeod Ganj, Dharamshala is an amazing place to holiday. The serene natural beauty and the influence of Tibetan culture make it an attractive hill station. The place offers many historic temples and places which are of great tourist importance.
Spiti:
As described by Rudyard: A world within a world. Spiti is a remote place which shared its border with Ladakh and Tibet. It is a high altitude cold desert and it is highly popular for road adventure and trekking.
Dalhousie:
Offbeat and charming, Dalhousie is spread across five hills and it is a striking hill station which offers amazingly beautiful attractions. The British influences on the place, amazing architecture, scenic beauty are few among the attractions in Dalhousie.
GD Star Rating
loading...
Awe Inspiring Grandeurs Of The State

,