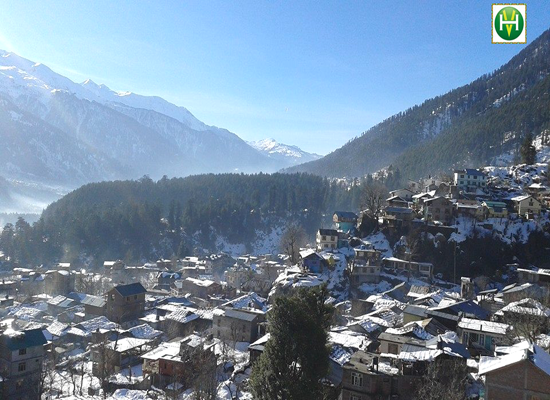 Celebrated as one of the most popular tourist attractions in India, Himachal Pradesh has an assortment to offer. From lush green hamlets to mesmerising waterfalls, ancient temples and monasteries to temples hailing from the time of Mahabharata, or breathtaking landscapes to the snow covered mountain peaks, there are many tourist places in Himachal and depending upon your choice of holiday, you can make your choice. When in Himachal, you have a lot to do, because apart from the natural splendour and awe inspiring climate, you will find a variation in culture, language and food. The entire tourist places in Himachal are famous for their own identity and richness, if you have never been to Himachal Pradesh, you should break the ice with a Holiday in Manali.
So, if you are ready to give your eyes, soul and mind a relaxing holiday, here are few essential things you must know:
Why to visit Manali?
Manali is a famous place in Himachal which is a hub for tourists throughout the year. Many Bollywood films are shot here because of the pristine beauty and breathtaking backdrop of the Himalayas covered with snow. Travelers going to Leh, Spiti or Lahaul, usually take a night's stay in Manali. Also, serves as the base camp for many treks. You should make a visit here to refresh yourself.
How to reach Manali?
You can take a bus or cab from Shimla (275 KM), Delhi (550 KM) or Chandigarh (310 KM).
What to do in Manali?
If you are a photographer, there is nothing I can guide you on what to do. You will be busy romancing with your camera and taking postcard pictures and panoramic landscapes and what not. Manali has lot to offer if you are a shutter bug.
For religious travellers, there are many ancient temples like the Manu Rishi Temple, Vashisth hot water spring and temple, Hadimba Devi Temple where you can soak in the spiritual vibes. There is a Monastery near the Mall road which is not ancient, but beautifully decorated with Thanka paintings and the chortens outside are also beautiful.
If you are an adventure freak, you can try trekking, snow scooters, paragliding, river crossing, river rafting and skiing.
For couples on Honeymoon, you will never forget the days spent in such a romantic place. You will fall in love with each other again and again, when you will check out the pictures of the Holiday in Manali.
Where to shop in Manali?
On the Mall road of Manali, there are many Tibetian stores and the most popular one is the Ibex Market. You can buy Chinese gift items, clothes, warm and woollen things, fashion accessories etc.
There are local artists selling the wood craft on the Mall road, you can buy that as well. For shawls and handicrafts, do not visit the Tibetan shops or other roadside shops, they will sell you cheap stuff in high rates. If you want to buy authentic silver jewelry, there is an old Tibetan lady's shop behind the ISBT market, you can bargain there! Try some local vendor or ask your hotel staff.
What to eat in Manali?
Finding eatery in Manali is not at all a tough job. There are many food joints and restaurants in Manali and you will find Chinese food stalls everywhere. However, if you are looking for affordable hot and steamy Momos and Thupka, head towards Green Forest, Old Manali.  There are bakeries behind the Bus Stand Market, from where you can buy yummy and fresh donuts, pastry and breads. 
GD Star Rating
loading...
Holiday in Manali; At least once in lifetime!

,