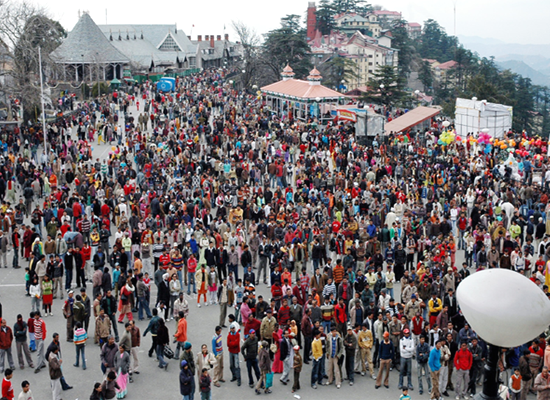 Himachal Pradesh is located in the northern part of the India and it is a hot travel destination for the nature lovers. Although before you are planning to travel you should know some useful information about Himachal to make your trip hassle free. Here is a brief description of the vital information about Himachal which can be very much useful for you in order to explore the destination in a grand way.
• Popular tourist destinations- Must to Visit
Before you are going to pack your bags for Himachal Pradesh the first thing you should know and which is very much information about Himachal is to know about some popular destinations of the Himachal Pradesh. There are so many popular travel destinations in Himachal like Manali, Dalhousie, Shimla, Dharamsala, lahaul and spiti valley, mcleodganj etc which attracts a large number of travelers throughout the year.
• Weather and climate of Himachal
At Himachal you will experience a pleasant weather condition in summer and at winter you will experience cool temperature almost every part of the state which is surely an important information about Himachal before starts the packing. As it is located in the lap of western Himalayas then it is very much common that you can have an experience of snowfall in the winter season.
• Transport system connecting different destinations
The transport system is another important thing and you should gather proper information about Himachal and its transportation system for a hassle free journey. In Himachal, you will see three domestic airports and those airports are Shimla airports, Bhuntar Airport in Kullu districts and Gaggal Airport which is located in the Kangra district.
Some data Himachal you should know about its railway transport system. Shimla, Solan, Salogra, Barog etc are some main railway stations of Himachal Pradesh. Apart from this in Himachal Pradesh you can also travel trough roadways. However, there is a chance of collapse of some roads during the monsoon season because of landslides.
• Cuisine and Food to enjoy
One of the important which you should include in your proper information about Himachal is food and cuisine. At Himachal you will able to find different types of foods which may be varied region to region. You can have a taste various local foods and also some Punjabi or Tibetan foods.
Hence these are some important information about Himachal which you should keep in mind before starting your journey towards Himachal.
GD Star Rating
loading...
Some useful information about Himachal you should know before travelling

,