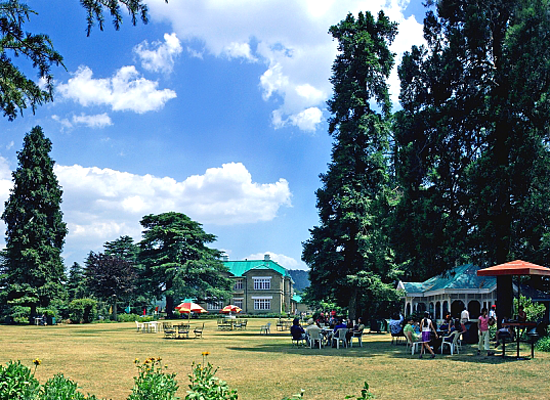 The newly- weds always seek some alone time for themselves to enjoy in each other's company, in a place which appeals to and matches their moods. And what better place for them to have a blooming romance than the peaceful, lovely and beautiful sights of the Himachal.
The state has an appeal as the perfect honeymoon destination for all the couples out there because of the variety that it has to offer. From the heart-melting sights, the purity and freshness of the nature, to the thrill and adventure, Himachal Pradesh has it all, for the couples to have a wonderful, romantic honeymoon, a one they will cherish forever.
Honeymoon spots in Himachal
The state of Himachal has variety of honeymoon spots for romance lovers from across the globe. To name a few, there is Dalhousie. It is a small place set in the Himalayas which is cozy and romantic. It is a beautiful place for those who enjoy sightseeing, the peace and quiet in the company of their beloved. Another very famous honeymoon destination is Manali. This place with its snow capped peaks, lush green valleys and low gorges proves to be an extremely romantic place for the couples to bathe in love and romance.
The surroundings, the stalls, the lifestyle and the feel of the place together make it a picture perfect spot for the romantics. Then there is Shimla, the capital of the state. Its easy going climate, easy accessibility and numerous attractions makes it one of the most famous honeymoon spots.
Shimla is home to some surprisingly beautiful flora and small, cozy settings which lure the couples towards it. Not very far from Shimla are Chail, Kufri and Naldehra. These are the perfect spots to enjoy an uncrowded and peaceful honeymoon and are thus, preferred by many.
These places give the perfect opportunity to be all romantic and playful. Other places to hang out with your partner are McLeodganj and Dharamsala. These places are famous for their pure beauty and the spiritual feel and experience that they offer.
GD Star Rating
loading...
Groom you new romance in the beauties of the Himachal

,