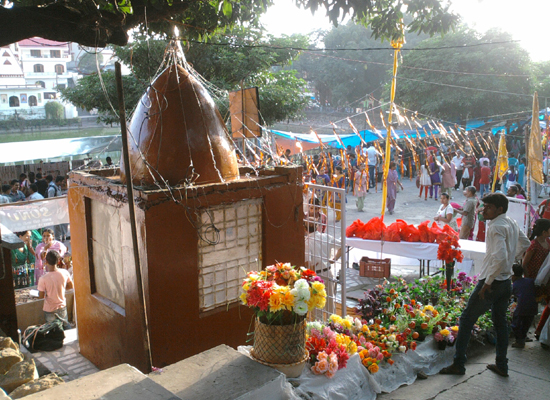 Bawan Dwadashi is one of the most popular fairs of Nahan town of Himachal Pradesh. Each year, in the month of September this fair is held in town and to participate in the fair almost fifty two idols of the local deities from the temples in Nahan are carried in palkis to the Jaggannath Temple of Bada Chowk Nahan where the idols are floated in a pool. The temple priest does the ceremony which has great significance in the local culture of the town.
The rath yatra which take a complete round of the market is headed with the devotees dancing around the palkis and there are singing parties offering the bhajans and devotional songs. The devotees celebrate the entire rath yatra with great devotion and enthusiasm.
According to the folklores, the festival of Bawan Dwadashi is celebrated in the remembrance of Vaman, the fifth incarnation of Lord Vishnu, according to the Hindu Mythology. According to the mythology, the twelfth day of the month of Bhadon, on which this mela is held, is a religiously pious day and in order to get peace in heaven after death, it is considered as a sacred thing to have a bath in any river, fast or give money to bhramins as charity. It is also said that on the day of Bawan Dwadashi, all the rivers become as pious and sacred as the Ganges. So, it is a religiously pious day.
The streets from Gunnu Ghat to Puccka Tank of Nahan were lined up from both the sides with stalls selling gifts, toys, food items etc. and the Bawan Dwadashi Mela was conducted with utmost enthusiasm.
[sliderly id=1597Â type=slideshow width=500 height=300]
GD Star Rating
loading...
Bawan Dwadashi Mela of Nahan Town

,