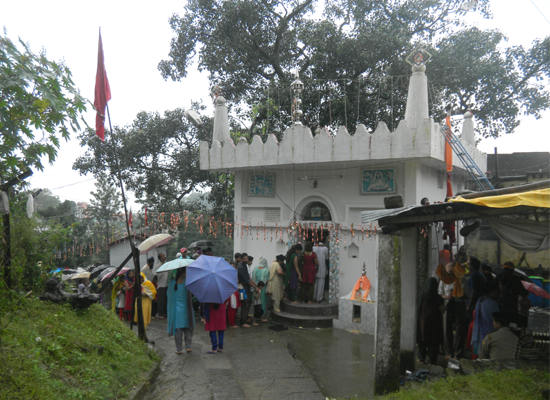 Nahan is a small town in Himachal Pradesh with a rich and rustic culture. Each year a day after Janamashtmi, a small fair is celebrated in the Gugga Madi temple of Nahan which is located in Haripur Mohalla near Hospital Round. Many devotees from in and around the town come and take the blessing from the powerful shrine which is quiet famous in the area.
According to the temple priest Om Prakash and his mother Poorni Devi, the Raja of Nahan gave the place to the ancestors of Om Prakash to build the temple and take care of it.
Jahar Veer Gugga was born to Chauhan Vacha and queen Bachal of Dadrewa which is in Rajasthan and he was born to queen Bachal as a blessing of Guru Gorkhnath ji.
It is believed that Jahar Veer Gugga had some supernatural powers and he is a folk deity of Rajasthan and Uttar Pradesh. The fair starts from Pucca Tank Nahan till the temple premises and a huge number of devotees visit the temple on the holy occasion.
[sliderly id=1545Â type=slideshow width=500 height=300]
GD Star Rating
loading...
The Gugga Madi Mela of Nahan

,