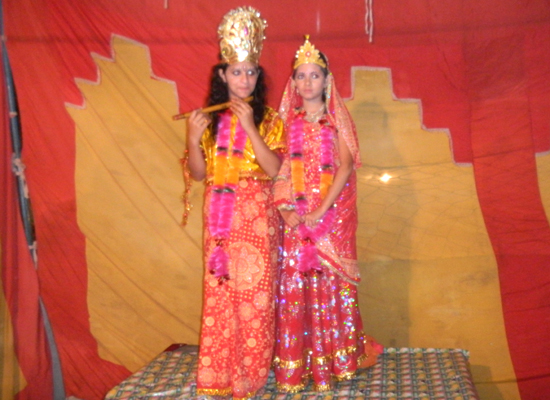 Nahan is a small town which is located in the district Sirmaur of Himachal Pradesh. The simple yet attractive town was all decorated for the Janamashtmi festival today. Since my childhood I am always enthusiastic about festivals and fairs and luckily I was in town today and a visit to the MES temple, Nahan made me highly nostalgic.
As a kid I used to buy balloons, plastic toys, piggy banks made up of baked mud and I still remember a family of tiny plastic animals I had at home. There was a small crab named Keku, a lizard I named it Lizzu and a frog named Mendi. After I left home for a boarding, my mother threw it all away. The moment I reached the street lined up with the small toy shops my child hood flashed in front of my eyes like a slide show.
There are very few things which have changed in Nahan. The old stuff always reminds me of the rustic charm of my small town and the way people are excited about the little joys is still the charm of my town. Once I reached the temple, I was really overwhelmed to see the beautiful decoration and the jhankis lined up were amazing.
Clad in the attractive costumes, there were kids performing various roles. The Shiva-Parvati duo was standing on the top of the Jhankis and they were looking fabulous in the costume. The jhankis included Vaishnoo Devi Gufa, Bajrang Bali, Radhe-Krishna and a pretty little girl was performing Shera Wali Mata.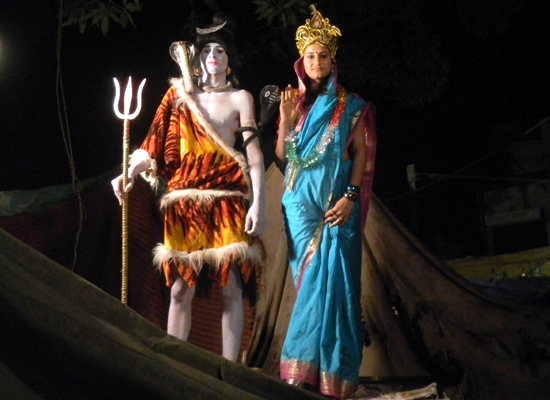 This beautiful dip into the past made me feel like a kid and it was really awesome to see the old and rustic vibes of the town. As usual, the jhankis were prepared by Kuldip uncle from Surbhi Arts and like always they did a great job. Now I am looking forward towards the "Chadiyo wala Mela" which is scheduled for tomorrow. Hope it will take me to another journey into the past.
GD Star Rating
loading...
A glimpse of Janmashtmi festival of Nahan

,