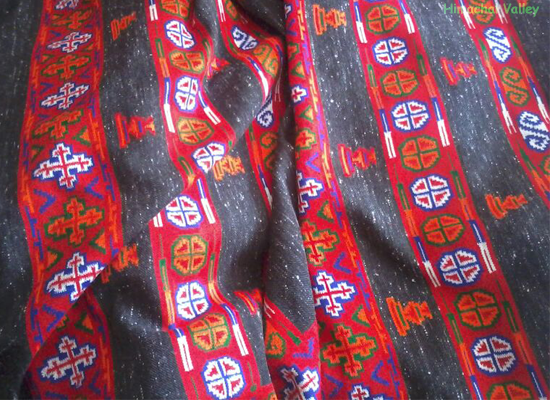 Shawls are all time favorite woollen clothing which is preferred to be worn over the shoulder during winter season. When we talk about Himachal Shawls the first name which comes to our mind is of Kullu shawls. Its origin is from the land of Himalayas Kullu.
The designs and motifs of this woollen clothing has is exclusive and loved by all. Mix and match of different vibrant colors made this shawls very close to heart of fashion lovers. With the development in technology the process of weaving is now simplified and that's the reason these shawls are manufactured in high volume to cope up with the demand of the tourists to Himachal both Indian and overseas.
The time and the cost of labour which was earlier required in making of a single piece of Kullu shawls are now totally reduced with the introduction of latest technology in its manufacturing. Due to this the Kullu shawls are now available at a cheap rate. Kullu Shawls are now available in form of pure wool shawls, angora shawls, pashmina shawls and Handspun shawls. Prices vary based on type of shawls.
The yarns which are used in making of these shawls are either chemically dyed or vegetable dyed. This famous stole of Himachal has its origin from Pattu which is one of the traditional outfits of the people of Himachal. You will get to see different beautiful pattern in this shawls which looks really brilliant. Flora and fauna pattern is very commonly used in these shawls.
A must buy item from Himachal is Kinnaur Shawls. These shawls are also very popular among the Himachal people. These days Kinnaur Shawls are high in demand in the world of fashion. A person looks absolutely stunning when wrapping a beautiful Kinnauri shawl over the shoulder.
One important thing which we missed out to say about Himachal shawls is that you will enjoy absolute comfort and warmth while using any Himachal shawl.
GD Star Rating
loading...
The exclusive shawls from Himachal

,