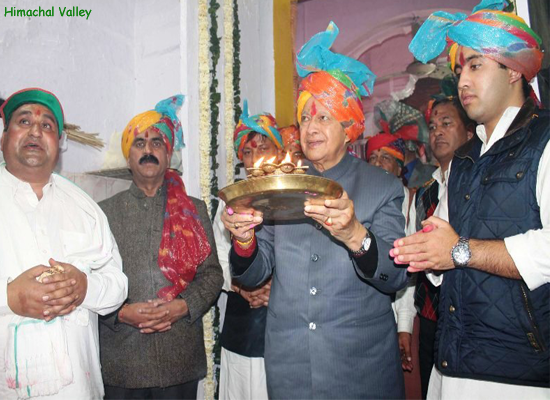 Holi is one such festival which is full of colors. This festival acts as a celebration of both peace and love. It acts a medium to bring happiness in the life of people. Holi is celebrated with great enthusiasm in Sujanpur Tihra (Himachal Pradesh) and a fair is also organized on the occasion of Holi. People from different corner of Himachal gather here to celebrate.
Sujanpur Holi Fair is organized in the district of Hamirpur and is an inter-state celebration which is enjoyed by all. This Fair is quite popular all over India and so tourists in large number visit Hamirpur to visit this fair. The fair in Himachal starts some days before the actual Holi day and rounds off few days after the day of Holi.
This fair is organized in the ground of Municipal-Committee. The ground is located close to the bus stand of Sujanpur and so communication gets simple from other places. The ground is considered as the heart of the town of Sujanpur. It is one of the most important places of the town having immense popularity. Sainik school authority controls some portion of the ground.
It is known to all that Himachal is considered as the land of gods and goddesses and also of different festivals and fairs. Cultural programs are organized in this fair and artists from each corner of the state participate to entertain the guests over there. Entertaining people with cultural activities is the main motto of this fair.
Different exhibitions of local products of the region are organized in this fair. You will get fresh vegetables, fruits, foods, Jam, Jelly and many other things in these exhibitions. Special cultural nights are organized with special themes. People enjoy these nights and they get to know the culture of the place better.
When you visit Hamirpur during Holi time make sure to visit Sujanpur Tihra fort. This fort was built by "Raja Sansar Chand" who used to be the king of Kangra region before visiting Sujanpur. Earlier this town was popular in the name of Sajjanpur. The hospitality of the people of this town is really great and you will feel it visiting the Holi fair in Sujanpur.
GD Star Rating
loading...
Celebrating Holi in Sujanpur Tihra

,