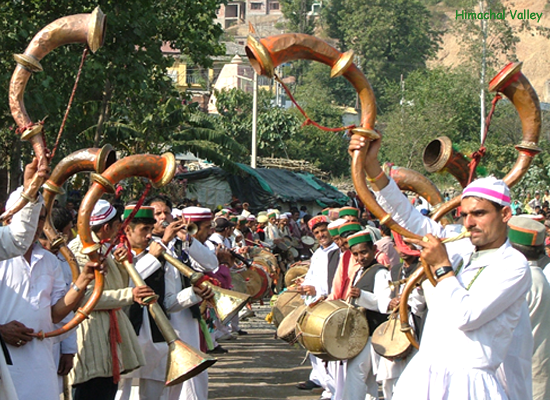 Renuka ji fair in Sirmour, Himachal Pradesh is a popular fair which is visited by people from distant places. This fair is popular in the name of "International Renuka ji fair".This fair is organized during the month of November. The fair continues for a period of 7 long days. It is a religious fair. It is a popular fair in Himachal.
This fair is organized in remembrance of Renuka Ji who was mother to Lord Parshu Ram. Near to the banks of Lake Renuka this fair is organized and is one of the oldest fair of Sirmour. The fair was held for the very first time during the period of Mahabharta and now the same is held in month of November every year.
There is an interesting story behind the fair. It is believed that Lord Parshu Ram is Lord Vishnu's 6th incarnation. Renuka Ji was childless for many years and with the urge to get blessed with a son she started praying to Lord Shiva. One day she was blessed with a son who was lord Vishnu's Incarnation. He was named as Parshu Ram.
Jamadagni Rishi father of Parshu Ram was killed one day and with great pain in heart Renuka Ji jumped into water. Later She came out and there formed a lake and named as Renuka Lake. The fair starts when the idol of Lord Parshu Ram is taken from the temple to the lake Renuka. On last day of fair the idol is bathed in the water of Renuka Lake and taken back to temple again.
When you visit this fair you will get to see devotees who travel in Himachal holy place surely pays a visit to this fair in order to know the culture of the people of Sirmour. The Renuka Lake is located at a place which is 39 km away from Nahan. Bus and Taxi is available to reach the place of fair from Nahan.
Cultural troops from different corners attained this fair and perform to entertain the visitors over there. Initiative is taken at the state government end to attract more visitors to this fair. On the day of Ekadashi in November Lord Parsurama acts as the guest to Renuka Lake.
GD Star Rating
loading...
Visiting the religious fair of Sirmour- International Renuka ji fair

,