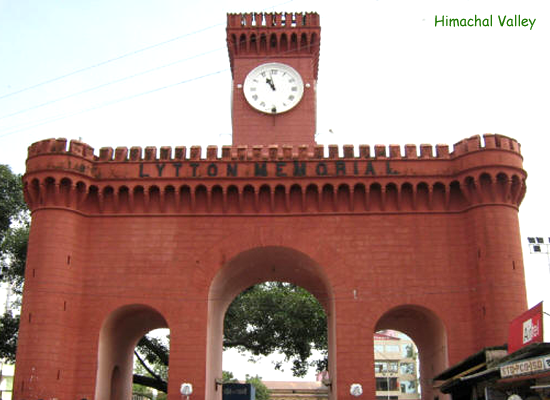 Sirmour is one of the popular districts located in the south-eastern side of Himachal Pradesh. Mountains forms the major part of this region and more than 90 % population of this district are living in the villages of Sirmour. Headquarter of the district of Sirmour is Nahan.
It is a picturesque town which is well laid down in the top of Shivalik Hills. Tourist wants to explore the town of Nahan when they Travel in Himachal interior regions.
As per historical stories it is believed that origin of Nahan is linked with princes and saints. This city was introduced as the capital of Sirmour in the year 1621 by Raja Karan Prakash. This city is well known for its streets which are dust free and clean.
Nahan is located at an altitude of just 932 meters and so the city is considered as one of the best base for tourists who want to visit the nearby areas which include Renuka, Paonta Sahib, Trilokpur temple and also Suketi Fossil Park.
The climate in Nahan is really very pleasant all through the year. The city is well decorated with beautiful temples as well as wonderful gardens which are pleasing to eyes. Bawan Dwadshi is celebrated every year in Nahan after the end of monsoon season. In this celebration fifty two idols of the local gods of Nahan are worshipped.
The idols are carried on a Rath along with procession to the temple of Jagannath where the idols are floated in a pool in ceremonious manner before the restoration process in the midnight. Right at the center of Nahan is located Rani Tal. This Tal is having a large beautiful temple near it with a tank having origin during the period of Sirmaur State ex rulers.
Pahari and Hindi are the major languages which are spoken by people of Nahan. Tourist visiting Nahan loves to enjoy the popular folk dance of Nahan, called Nati. Some major Tourist Places in Himachal are located in Nahan which are Shiv Ji Temple Saltevni, Kalisthan Temple, Shitla Devi Temple, Miyan Madir, Bhagnari Shiv Mandir and Gurudwara Dashmesh Asthaan Nahan.
GD Star Rating
loading...
Exploring the city of Nahan

,