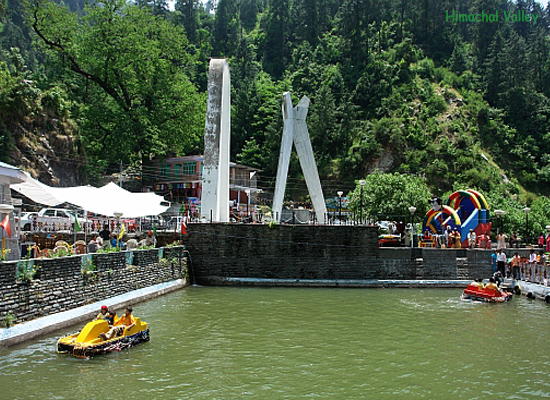 One of the most popular hill stations with special attractions in Himachal Pradesh is Dalhousie. It has a pleasant climate and you can enjoy a good vacation in calm and quiet surroundings. The hill station noted for its special attractions in Himachal stands at an altitude of 8000 feet.
One of the special charms of this hill station is the Victorian style of houses that speak about the many years of British rule here. Dalhousie is spread over an area of fourteen sq. kilometers.
Apart from the places of special attractions in Himachal Pradesh, this place has its own trekking regions and panoramic views that attract tourists. Dalhousie is located at the foothills of Dhauladhar ranges. The special attractions in Himachal like the impressive hills, dense forests, the valleys and the rivers flowing fast welcome multitudes of tourists every year.
Dalhousie is built around 5 hills and it is located to the west of Dhauladhar Mountains. Snow capped peaks surround the hill town and adds to the beauty of the place.
We had visited the place in summer which was perhaps the best time to visit. The season for tourists to visit the place is from May to September. The special attractions of Himachal region,the Victorian and Scottish architecture is still prevalent in the churches and the bungalows.
Dalhousie is the gateway to a place of special attractions in Himachal, the Chamba Hill State.This hilly region is a repository of Hindu culture, handicrafts, temple, art, since the 6th century.
Bharmour is the ancient capital. The Gujjar and the Gaddi tribes live here. Pilgrimage to the place of special attractions in Himachal called Manimahesh takes place from here at the annual trekking event. Among the other special attractions in Himachal, Dalhousie also has the oldest church St John's church, and also St Francis, St Andrew and St Patric churches.
GD Star Rating
loading...
Dalhousie, a hill station of fame and glory

,