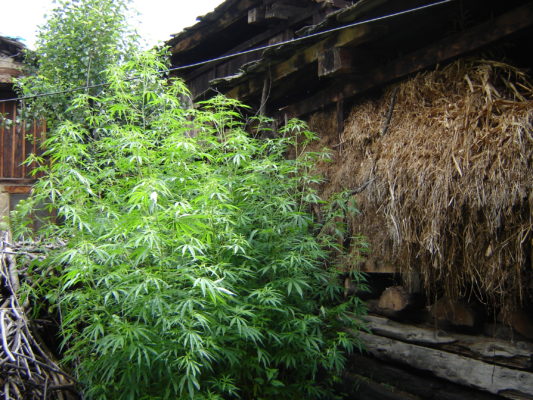 Old Manali! The name sounds as archaic as the pronunciation and the place offers a perfect serene and tranquil atmosphere for a retreat to the hills. This place is located three kilometers away from Manali. It has orchards and old guest houses with wooden balconies and sandstone roofs.
The place is well known for its special attractions in Himachal, temples and Buddhist monasteries. It also provides cheap food joints at places for tourists who want to hold on to their purse strings tightly. We had hired a taxi to reach there. You can also avail the bus services available.
The best time to visit the place is between May and October. The adjoining places Solang valley and Hadimba temple are among the special attractions in Himachal.
.
The guest houses with café are important food joints and we had been to one called the Blue Elephant. The main road has the shops on both sides of it. Some of the cafes on slanting roads lead to the village. A lot of Hippies who move about in search of the special attractions in Himachal go there.
Apart from the hippies all other nationalities meet here for these special attractions of Himachal Township. This is a place ideal for retirement into the bosom of nature where time walks slowly. The guest houses are most wonderfully decorated with animal antlers, curtains, customers' drawings, and cafes that serve excellent Jewish, Spanish, Italian, Irish cuisines that are truly special attractions in Himachal's Old Manali. Apart from other beverages you would be serves marijuana with some incentives to waiters. We loved some extra helping of the yak cheese available in some cafes.
One of the special attractions in Himachal is the place, where there is natural splendor everywhere and beautiful guest houses with queer names. The roads lead to the orchards of apples and pears and you can hear the murmur of the flowing river nearby.
You could also see the snow capped peaks at a distance from the balcony of the guest house. It is an idyllic sylvan setting where you tend to lose yourself for ever. The locals live in thatched houses but it is this lifestyle of the villages that attracted us mainly.
Old Manali noted as one of the places of special attractions in Himachal is a fifteen hour long drive from New Delhi. Friendly locals, apple orchards, tourists, the river Beas in full mirth is a wonderful way to spend your vacation with.
GD Star Rating
loading...